Experience and expertise matter
With Family First, employees and their families have access to an Expert Care Team comprised of nurses, social workers, mental health professionals and Harvard-trained physicians. All are licensed and accredited with years of specialized training and real-world experience solving complex caregiving challenges.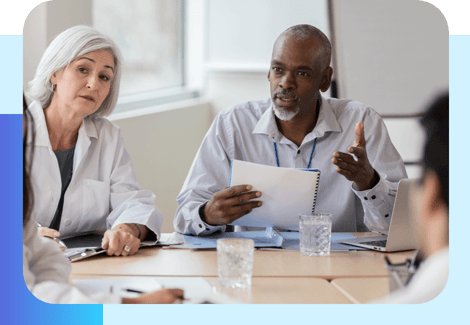 Solutions, not referrals
Far more than referrals or logistical help, our Care Teams provide ongoing support — often interacting with multiple family members for months on end — to resolve caregiving challenges and ensure plans are adjusted to changing circumstances and new challenges that may arise.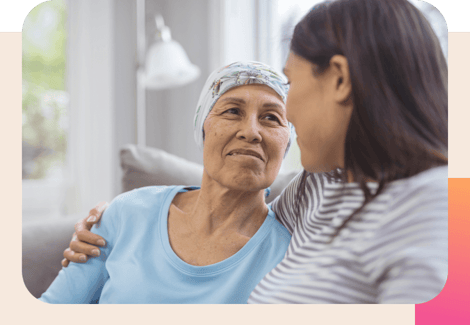 Built on innovative technology
Backed by our AI-powered Expert Caregiving Platform (ECP), our Care Teams gather and synthesize clinical data and social determinants of health to identify gaps in care and correct care paths for employees and their loved ones 76% of the time.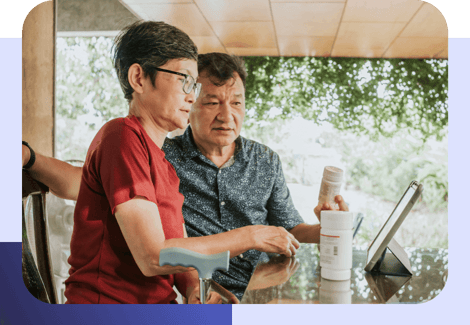 Results that speak for themselves
Family First combines 30 years of hands-on experience, a multi-disciplinary team of experts, and an artificial intelligence engine that analyzes data from millions of people to ensure your employees have the caregiving solutions they need.
87
Member Net Promoter Score (NPS)
91
Client Net Promoter Score (NPS)
2.3:1
Return on Investment
Support employees' emotional, mental and financial wellbeing
Increase productivity, lower absenteeism
Recruit & retain top talent
Support DE&I and keep women in the workforce
Improve culture and the return to work
What our customers are saying
I would have had to fly to California to oversee my mom's care coordination without Family First. They helped coordinate home care and follow-up appointments with her doctors.
Jeff P.
Employee
A high-touch solution-oriented approach that helps caregivers determine the best plan with accredited professionals by their side.
Kevin Host
Executive Director, Wellspring EAP
My brother was handling my mom's return home after a recent hospitalization. He was overwhelmed and stressed out. Family First was able to assess my mom's needs, put support in place, and help my brother with his anxiety. Such a blessing!
Kate B.
Employee