Proven to Close Care Gaps, Improve Star Ratings & HEDIS Measures
Caregivers are healthcare's unsung heroes. The extent to which they are educated and supported has a tremendous impact on their health and the health of those they are caring for — affecting everything from RX adherence to readmission rates. In fact, it's caregivers who influence nearly 70% of Stars measures.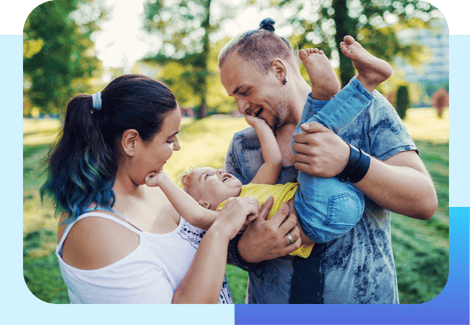 Uncover and Address Social Determinants of Health
80% of health outcomes are determined by social determinants, and yet the majority of attention focuses on clinical factors. Family First's Care Experts have decades of experience integrating clinical and social data to overcome barriers to care and ensure members — especially those at high risk — have holistic and comprehensive solutions to support their whole being.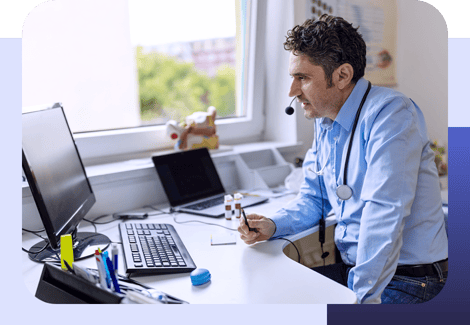 Boost Member Satisfaction
47% of care recipients are 75+ years old and without caregiving support. Providing a caregiving benefit, not only improves health outcomes, but member's emotional and mental health by filling a key void in their support system. For our partners, this has resulting in a 37% increase in member satisfaction scores.
Caregiving Solutions To Set Your Plan Apart
Improve care plan and medication adherence
Confirm and correct care paths before challenges become crises
Lower claims costs, readmission rates and avoidable hospitalizations
Support healthy outcomes, caregiver's mental health and happiness
Partnering with Family First Allows Your Members
Access to an Expert Care Team
With Family First members have unlimited access to an Expert Care Team, of Harvard physicians, registered nurses, social workers, licensed counselors, and mental health professionals.
Innovative Technology to Close Care Gaps
Backed by our AI-powered Expert Caregiving Platform (ECP), our Care Teams gather and synthesize clinical data and social determinants of health to identify gaps in care and optimize care planning to ensure members are on the correct care path.
A Comprehensive Approach
Caregiving solutions that address mental health, isolation, family dynamics, financial challenges, home care needs, while offering guidance around difficult decision-making. The Family First approach addresses caregiving needs holistically. In this way, we ensure a comprehensive solution, opposed to one that is fragmented or incomplete.
Expertise for Any Caregiving Challenge
Eldercare
Childcare
Counseling & Mental Health
Legal & Financial Challenges
Insurance & Medicare Navigation
Social Determinants of Health
Family Dynamics & Resolution
Expert Homecare & Placement